A Collective of PR Professionals To Help You
A Collective of
PR Professionals to Help You
B2B Content Marketing Agency
Elevate your brand and get more people talking about your business.
We help you find, join and then lead conversations within your industry to elevate your brand.

Be Known As An Expert In Your Field
Stand Out From Your Competition
Get The Respect & Admiration You Deserve
B2B Content Marketing Agency
Why is good PR so hard to find?
One of your many responsibilities as a top marketer is getting people talking.  About your brand. About your leaders. About their experience with you. Why is that so tough? It comes down to time. There are hundreds of "needle-moving" conversations happening in your field right now. You just need the time to find them. That's where the PR Collective comes in.
Our team helps yours:
Get eyeballs on the great work you do.
Outshine your competition.
Solve those tricky PR puzzles.
Develop a plan and execute it.
Earning good PR is possible.
When you have the right help.
Public relations can be one of the most cost-effective methods to market your brand. Earning good PR has the power to make you an industry leader within your field, as well as gain respect internally from your leaders and peers. In fact, we've seen our clients get hugs from their heads of sales just for helping make their job that much easier.
With the PR Collective on your side, you'll:
Have a plan of action, as well as someone to own it and get it done.
Know for certain which PR opportunities you should take (and, which ones to pass on.)
Get the good PR you deserve.
Finally, be able to focus on your other responsibilities knowing your PR is under control.
Gain the respect of your peers for the work you and your team have done.
Lead the conversation and outshine your competitors.
Attract the right kind of new business from greater exposure.
And, we're up for more. Something you want to try? Let us know, and we'll bring an experienced specialist onto your custom curated team.
We work hard to bring you joy.
"On behalf of our entire marketing team, we are grateful and blessed to have you as parnters. I can't wait to see what great things are ahead of us; together let's make it a spectacular year."
VP OF MARKETING, PAYMENTS PROCESSOR
"I have to say, in all my years working with PR partners (internal and external), this is the BEST messaging for a campaign I've seen that didn't require me to do a complete re-write! THANK YOU!!!"
CHEIF MARKETING OFFICER, IDENTITY SECURITY COMPANY
I get it. Your job is not easy.
Hi, I'm Kelly Moore. If you're the lead marketer and feeling overwhelmed by the need to earn good PR for your company, know this– you are not alone.
We know good PR is hard to find. Often, that's because – it's hidden. It takes experience to find a way into those influential circles where the "needle-moving" conversations are happening. It takes a proven plan of attack to connect you to the groups that matter.
I've worked in PR for more than two decades.  First, within agencies, and then, within a collective of independent PR and content marketing experts. We saw an opportunity to do PR differently.
At Kelly Moore's PR Collective, we provide personalized PR services without all of the fancy conference rooms, bloated bagel spreads, and dizzying PPT decks.
We help you:
Connect your brand with the people who matter to you.
Improve the working relationships between your sales and marketing teams.
Offer mentorship to your younger team members.
Love what you do again! 
Three Steps To Get The Help You Deserve
Schedule A Call
We want to learn about your needs and help you decide if we'd be a good fit.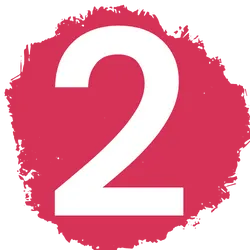 We'll get to work
We put together a scope of work and get started. No conference rooms or bagels required; just create the plan and go.
You become the hero
We're not kidding; we've seen it many times before. You might even get a hug from your head of sales.

You already do great work.

Shouldn't you get the recognition you deserve?

We think you should.
Interested in joining the PR Collective?
We're always on the lookout for more talent.